About Unified Wealth & Retirement Planning
At Unified Wealth & Retirement Planning, helping you achieve your vision for retirement is our number one goal. We work closely with you to objectively assess your individual retirement strategy, and help provide solutions tailored to your needs. We are proud to be independent financial professionals.
Marsha Harris
Founder and CEO
As founder and CEO of Unified Wealth & Retirement Planning, Marsha has long been driven by a passion to educate, empower, protect and serve clients as they pursue their unique retirement goals and dreams.
"Clients say they 'couldn't do it without me,' but the truth is, I couldn't do it without them," Marsha says. "They motivate me every day to work harder, be smarter and continuously evolve so we can always provide the best possible experience, because they deserve that."
Marsha obtained her life and health insurance license in 1999 and started her professional career in product marketing, helping financial advisors across the country find insurance solutions for their clients. She later worked in personal banking and securities for Bank One before founding her own firm in 2003.
At Unified Wealth, a financial planning and coaching firm dedicated to helping people move to and through retirement with financial confidence, Marsha aims to provide clients with clarity, comfort and custom solutions. Mindful that retirees and pre-retirees often experience emotions that range from joy and excitement to fear and uncertainty, she also is committed to being an ongoing financial resource.
The second youngest of seven siblings, Marsha remains guided by the values and work ethic she learned from her middle-class parents while growing up in Fort Wayne, Indiana. She was inspired by their persistence and resilience as they faced many of the same struggles as other small business owners.
"They taught me that taking risks to pursue your dreams can be scary at times, but it can also be rewarding," Marsha says. "This gave me a template for how a career could be shaped."
An Investment Adviser Representative, Marsha has passed her Series 65 securities exam and also is a licensed agent in life insurance, health insurance, annuities, long-term care and Medicare.
"When you find your passion, your true calling," she says, "then what you do feels like a privilege, not work."
Indiana License #3018660
Ohio License #690067
Michigan License #0227317
Washington License #1015074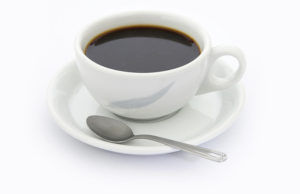 We take a personal approach and offer a high level of service paired with years of experience, comprehensive resources and support, objective and in-depth knowledge. Through our dedication to service, Unified Wealth & Retirement Planning creates value for our clients resulting in innovative retirement solutions that cater to their individual needs, goals and vision.
If you would like to have a conversation about your retirement goals, please contact us online or call our office at (260) 338-2379. We have an office in Fort Wayne and can schedule a time that's convenient for you. There's absolutely no cost or obligation.